Central Air Purifiers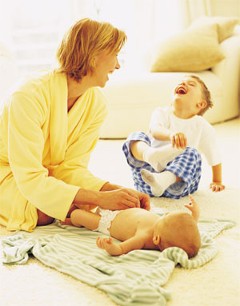 Air pollutants in the home can lead to health problems such as allergies, asthma and other respiratory illnesses. With increased consumer awareness about the health issues associated with poor home IAQ, demand for home air purification products is strong, and continues to grow.

Indoor air pollutants can affect us all, especially those homebound with serious illnesses, very young children, the elderly and the 60 to 70 million people in North America who suffer from allergies, asthma and other respiratory ailments. Airborne pollutants found in Colorado homes, such as particulates (dust), microorganisms (molds, fungi & bacteria) and other toxins (VOC, gases), can trigger a wide range of respiratory diseases including:
Allergies and sinus reactions

Painful headaches

Persistent coughing, sneezing and wheezing

Recurring cold and flu-type symptoms

Chronic asthma

Chronic fatigue

Rashes
Sure, allergy medications can treat the symptoms, but physicians also recommend "allergen avoidance"-taking measures to reduce or eliminate exposure to the source of the problem. For example, if a person is allergic to shellfish, but eats them anyway, medical treatment may alleviate the reaction. However, it makes a lot more sense to avoid eating them in the first place. In the same light, avoidance of airborne allergens can reduce the threat to our health and well-being.
Types of Home Air Purifiers

There are several models of Aprilaire Whole-House Air Cleaners, designed to satisfy your family's specific needs. Air Craft Heating and Air Conditioning can help you determine which is right for you. Learn more about Aprilaire Home Air Purifiers

The air we breathe in our homes can be up to 100 times more polluted than outdoor air, according to the Environmental Protection Agency. So let GeneralAire provide you with healthier indoor air and "Let the Sunshine In"! With GeneralAire UVC Air Purifiers.
If you are looking for a central air purifier for your Boulder County home please call us today at 303-800-HEAT(4328) or complete our online service request form.

What Homeowners Say

"Went out of his way to accommodate my schedule. Was very good at explaining my heating/cooling problems and how I could avoid additional problems in the future."

We Proudly Accept the Following Credit Cards