Indoor Air Quality Products and Services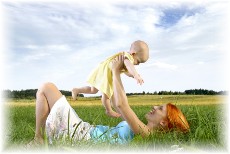 Environmental research discloses a surprising and disturbing factor in our health - the quality of indoor air is much more important than ever suspected. Scientists in many countries have claimed that indoor air is often two to five times more polluted than outdoor air and can be up to 1,000 times dirtier.

Every Boulder County home abounds with potential air quality risks. It is important to deal with these risks the intelligent way. The first step is to prevent the circulation of contaminants at their source. Your home environment is unique. Indoor air quality will depend on humidity, the age of your home, the type of heating, the choice of furnishing and insulation materials, the presence of pets or smokers, and so forth. Balanced management of your whole home environment is the constructive way to healthy living. Keep aware of the risk factors and avoid them where you can.

At Air Craft Heating & Air Conditioning, we offer indoor air quality products that will cut back the harmful bi products in your Boulder, CO home. We can offer a complete home assessment, as well as provide the following products:
If you are looking for an indoor air quality contractor for your Boulder County home please call us today at 303-800-HEAT(4328) or complete our online service request form.

Home >> Indoor Air Quality
What Homeowners Say

"Went out of his way to accommodate my schedule. Was very good at explaining my heating/cooling problems and how I could avoid additional problems in the future."

We Proudly Accept the Following Credit Cards