Rinnai Furnaces

Air Craft Heating & Air Conditioning is a preferred dealer of Rinnai furnaces.
Rinnai currently distributes vent free gas heaters, water heaters, direct vent gas heaters and portable cook tops. The products distributed by Rinnai in America are approved by CSA formally the American Gas Association for safety and conformity with existing laws and codes. Unlike ordinary single-stage (on/off, hot/cold) gas appliances, the Rinnai EnergySaver has the ability to modulate both its burner and blower to provide maximum efficiency and comfort.

The EnergySaver furnace incorporates an electronically driven 7-stage gas control valve and fan assembly. Rinnai uses this unique control system to help maintain an even and continuous heat output for every stable room temperature control and efficiencies in both gas and electrical consumption. The EnergySaver is attractive, quiet, compact, and has a cool-to-the-touch cabinet.
Rinnai Direct Vent Furnaces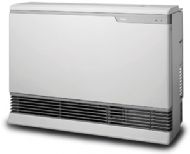 Rinnai Direct Vent Furnaces are a distinctive, technologically-advanced alternative to traditional central heating systems. They are compact and less expensive than central furnaces, yet they can heat a whole house. Available in either natural gas or propane, Rinnai Direct Vent Furnaces come in a range of sizes and colors.
If you are looking for a Rinnai furnace for your Boulder County home please call us today at 303-800-HEAT(4328) or complete our online service request form.
Benefits of A Furnace Tune-Up
Lower Utility Bills

Extend the Life of Your Equipment

Fewer repairs, breakdowns, and improved system reliability

Peace of mind for you and your family

Increased Heating Capacity

What Homeowners Say

"Scott was very knowledgeable and straightforward. He was also extremely thorough and conscientious. This equates to the quality professionalism I highly recommend him to my friends and family."

We Proudly Accept the Following Credit Cards