Heating Services in Boulder County, Colorado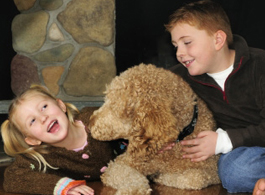 At Air Craft Heating & Air Conditioning, it all begins with our first in home consultation, then moves on to recommendations to improve the function of your heating system. It all has to be designed and installed properly to work the way it was intended, not just "OK". We install and maintain many types of heating systems for all of your residential needs. There are many ways to heat your home.

Furnace Repairs - A furnace tune up cleans your system making it operate more efficiently saving you money on your fuel costs.

Furnace Installations - We can install a brand new furnace for your home that is energy efficient and cost effective.

Heat Pumps - Heat pumps are located outside of your Atlanta home. The system pulls warm air out of the house in the summer and forces warm air inside during the winter.

Water Heaters - On average, a typical family of four will use 2000 gallons of hot water each month. An amount that can really send a flood of dollars out of your wallet.

Radiant Heating - Sure, you've heard about it. Perhaps you've even seen Rich Trethewey of This Old House talking the stuff over on a snowy Sunday afternoon.
We offer a wide range of Heating products and services to meet your every need. Please Contact Us to inquire about how we can improve your existing home with our quality products and services.
If you are looking for a Boulder County heating contractor please call us today at 303-800-HEAT(4328) or complete our online service request form.
Latest Heating Articles
Save On Heating Costs - It is already time to turn on the furnace in many parts of the country. If you live in a part of the country that is cold during the winter, you spend a lot of money on heating costs. Some people are spending up to 50% of their monthly budget on heating. (read more)
HVAC Contractor >> Heating
What Homeowners Say

"Went out of his way to accommodate my schedule. Was very good at explaining my heating/cooling problems and how I could avoid additional problems in the future."

We Proudly Accept the Following Credit Cards