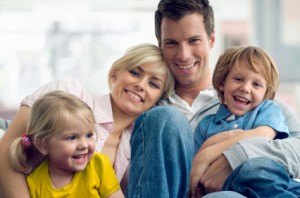 It's that time of the year! The temperatures are reaching near boiling point in some places, and we're definitely ready to take our air conditioners out of retirement. For some, their air conditioner hasn't been turned on since last summer. That means they haven't been inspected through the winter's potential damaging weather. Prior to turning on your air conditioner for the summer, you'll want to have a Boulder air conditioner inspection before turning on this system. This will guarantee that your HVAC system works efficiently and correctly, without doing any further damage.
Visual Inspection
Before turning on your air conditioner, do a cursory examination of the outside unit (aka the compressor). If you have a wall/window air conditioner, do the same. Take a brief visual air conditioner inspection to see if there is any blatant physical damage to the unit. Look for obstructions caused be vegetation overgrowth. Any obstructions can prevent your system from working correctly or at peak efficiency. Also, make sure there are no nests that have been settled in on your equipment. Search for any significantly flattened aluminum fins. If they're minimally flattened you should be okay. However, anything more than that and you'll want to call in a technician to service your unit. Lastly, check for damaged power cables. If cables are damaged, you'll want to replace them completely, rather than repair them. Air conditioners require a lot of power to run properly, and a damaged cord/cable can overheat and cause further damage.
Clean The Unit and Filters
Outdoor air conditioners can be cleaned with a hose and some detergent. Many people make the mistake of using a pressure washer to accomplish this; however, using a pressure washer may cause damage to certain sensitive pieces of equipment and it could also cause water to get in areas where it shouldn't. Window units can be wiped down manually. You can use a vacuum with a brush tool to remove excess dust and dirt. Clean or replace the filters for your indoor unit. If there is a musty smell upon turning on the unit, you can use a small amount of Lysol on the metal coils to remedy the issue.
Check The Sound
During the air conditioner inspection listen for any rattling or grinding sounds. The unit should sound exactly like it did the previous year. Sometimes you may hear a slight whistle or squeak that goes away quickly. This can be caused by rust on the shaft of the fan motor. If you notice a rattling or grinding noise, or you the whistling and squeaking happen to go on for an extended period of time, you should call in a professional technician to service your air conditioning unit.
Article Source: http://EzineArticles.com/6458969
If you are looking for a heating and air conditioning company in Boulder County, please call us today at 303-800-HEAT(4328) or complete our online service request form.

Home >> Thanks
What Homeowners Say

"Scott was very thorough. We appreciated his willingness to come on a Sunday and an evening to get the job complete in the time frame we had. "
We Proudly Accept the Following Credit Cards