Boulder County Home Comfort Professionals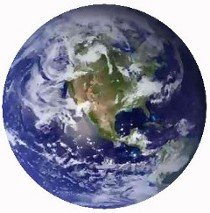 At Air Craft Heating and Air Conditioning, we believe environmentally responsible heating, ventilating and air conditioning system is comprised of carefully selected components, skillfully applied by professional contractors and tailored to the individual needs of the homeowners.
We are proud to offer a set of principles of a "green" HVAC system that offers the ultimate in comfort and health and is environmentally sound and sustainable for all Boulder County homeowners. Learn more
5 Reasons To Call Us Today

You'll never have to worry about getting your HVAC system fixed the right way, because at Air Craft Heating & Air Conditioning we stand behind our work with our exclusive 100% satisfaction guarantee.

Our Passion for Quality. We are driven to do only quality work from start to finish so our final product is something you want to share with family and friends. And since our owner is on every service call, we are dedicated to providing the best in quality control.

Owner on site everyday means no subcontractors and multiple technicians trying to making decisions. We do all our own work so we are there everyday for both service calls and installations.

NATE Certified. NATE is a voluntary certification program designed to ensure that qualifying technicians have a core set of competencies and can be trusted by the consumers who hire them. Learn more.

Your home is important – to you and to us. We offer outstanding personal service from the beginning of your service call to its completion. From the moment you call us until we leave your home, you will always be receiving only the best in customer service.
If you are looking for a heating and air conditioning company in Boulder County, please call us today at 303-800-HEAT(4328) or complete our online service request form.
Latest Heating and Air Conditioning Articles:
If you install the right kind of air conditioning in an office, you will discover that under more pleasant working […]

It's that time of the year! The temperatures are reaching near boiling point in some places, and we're definitely ready […]




Kudzu | Yelp